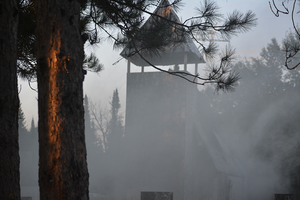 Paintball / Grab or Tag / Airsoft
Book your group
So we require a booking fee per player ahead of time. If you want freebies, we then ask you to prepay the entire activity for you and your group. For the freebee option, we require you to contact us directly at 819-687-9721.
Reservations
Photographer
Capture the moment!
3 options to get your pictures :

1) A few pictures available on our Facebook Page a few weeks after your event. If the photographer has time to do it..

2) 35$ for all your pictures sent to you by email (WeTransfer).

3) $50 all picture on a USB key before you leave.
Receptions
You can book for Fort Ouest for your receptions, business meetings, weddings, wedding receptions, birthday parties, etc...
After the games
Are you thirsty or hungry?
On site, we have a restaurant & we can accommodate with food and drinks
Already booked?
You will then need to fill out the Player's Register Form!
Each participant must fill out this form only once in their lifetime! If ever you come back you will only need to sign the Player's Registry every visit instead of the entire form!
Form